A piece for the Independent website features a case currently being worked on by Steven Kay QC. It concerns a woman called Tamar Perry, who is involved in legal proceedings against a trust company based in Liechtenstein: the Lopag Trust. The article itself focuses on Liechtenstein's role as a tax haven.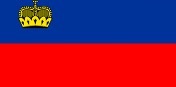 Ms Perry and her family have been unable to gain access to their fortune in the trust that was settled by her late father, an Israeli tycoon. Ms Perry believes the principal trustee: Dr Dieter Neupert, a Swiss lawyer, is responsible. Furthermore she suspects the directors of Lopag: Louis Oehri and Dominik Naeff to also be involved. According to the article Neupert denies the allegations and the Lopag Trust have been limited in their responses to the claims.
The Liechtenstein court has concluded that neither Tamar Perry nor the other beneficiaries have any legal rights. Taking this into account, Ms Perry has secured the services of Steven Kay QC to help in her proceedings against Dieter Neupert, Oehri and Naeff.
Ms Perry told the Independent that: "I just want to warn people that if they are thinking of placing their assets in a trust registered in Liechtenstein, then they should run away as fast as possible because they will find that the trustees will become the beneficiaries."
"Then the judge and Liechtenstein Trust committee will take the side of the trustees. I'm sure I'm not the only one who has been set up in this way but I intend to be the last one. The lesson here is that you cannot always trust the trustees," she added.
The article can be read in full on the Independent website, by accessing the link below:
http://www.independent.co.uk/news/long_reads/liechtenstein-tax-haven-super-rich-trust-lost-beneficiaries-trustees-legal-laws-a8239956.html
Alexander Kay, March 9, 2018